Bob Madigan, is the son of the son of Irish immigrants who settled in Providence RI. He and his sister were raised in Southern Pines, NC. by his father, a retired Army Colonel, and mother, who was an artist. After a 4 year stint in the Air Force during the Vietnam war, he moved to Greenhills, Ohio, where he started his career as a police officer. Thirty two years later he retired at the rank of Lieutenant.
Laura , who was born and raised in Cincinnati, Ohio, met Bob while working as a dispatcher for the Springfield Township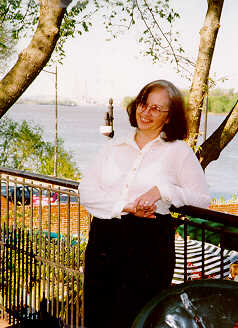 Police Dept. The relationship actually started when both of them began representing their individual departments in the same computer group. Shortly after their marriage (on Valentine's Day) she left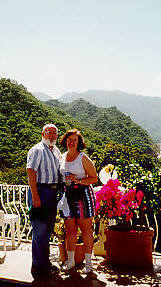 Springfield Township Police Department and went with the Hamilton County Communications Center, for an increase in pay and dispatching responsibilities. After 10 years she was promoted to Supervisor (making her the 1st female to ever achieve that rank in the organization).
During that time they raised 6 children (3 hers and 3 his). Then with the children grown and gone, and Laura having retired Dec 31, 1997, it was time to choose a new adventure; on the open road across North America. It is to this adventure that this web-page is dedicated.
THIS PAGE IS NOT SPONSORED