Anne of Green Gables
Prince Edward Island National Park
Green Gables, P.E.I., Canada
August 19, 2001
One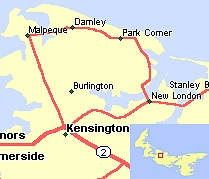 of Prince Edward Island's claim to fame is the author L.M. Montgomery. L.M. (for Lucy Maud) wrote the series called "Anne of Green Gables". It was a series written for young girls in the early 1900s. Anne of Green Gables was only the first of the series to be followed by nineteen other books. Lucy wrote under the name L.M. Montgomery because at the time women were not considered to be serious authors and she probably wouldn't have been able to get the books published. As it was the series was a raving success and would go on to be published in numerous languages and many reprintings. Prince Edward Island was the main setting for all but one of the books. The site of the present Green Gables was actually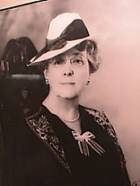 a farm owned by David Jr and Margaret Macneill, who were cousins of Lucy's grandfather. Although Lucy never lived here, she grew up nearby with her grandparents. She came to know the farm through her explorations of the surrounding woodlands and places she discovered and named such as Lover's Lane and the Haunted Wood. Most of what Lucy describes in her book was the product of her own creativity, sometimes complemented by the inspiration of a real-life setting. Lucy said, "Cavendish (the house that exists today) is to a large extent Avonlea. Green Gables was drawn from David Macneill's house, though not so much the house itself as the situation and scenery, and the truth of my description of it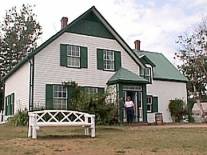 is attested by the fact that everyone has recognized it." It is amazing how timeless the stories are. Even today young girls can relate to the struggles and dreams of a girl created out of the mind of a imaginative little girl out of another century. Parks Canada has done an excellent job of restoring the house so that it looks much like the house in Green Gables. There is a visitors' center showing much of Lucy's life. Lucy eventually married a minister and went to live with him in Ontario, Canada, but her heart and mind always remained in Prince Edward Island. Even after her marriage she continued to return to P.E.I. to visit and her stories continued to be about P.E.I. and its inhabitants. As part of the tour you get to go through the house and the farm area. Plus they have several lovely trails that go back through the property past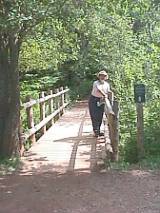 areas that Lucy named in her books.
Nearby in the Green Gables area was the actual house that Lucy was born in, plus an almost theme park type area which is simply a number of buildings featured in Lucy's books, plus costumed interpreters dressed as the adults and children would have been in the late 1800s in the P.E.I. area.
If you've already read Anne of Green Gables the area should be interesting to you like going back into the books. If you haven't read them, by all means pick up a copy at the gift shop on your way out. I found it an interesting trip into a charming and peaceful way of life.
If you'd like to know more about Green Gables, check out their website at:
Anne of Green Gables.

Good Luck! Have Fun! and Stay Safe!
Laura