Ellis Island
New York Harbor
New York City, NY
August 19, 2005
I wrote about New York City earlier, but I felt that Ellis Island needed to have its own story. Over 12 million immigrants entered the United States through Ellis Island, the nation's chief gateway during the years 1892 to 1924. Today, over 100 million Americans can trace their ancestry to the immigrants who crossed this island before dispersing to points all over the country.
Following restoration in the 1980s, this building reopened as the Ellis Island Immigration Museum, a symbol of this nation's immigrant heritage. The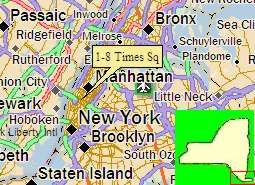 museum exhibits chronicle Ellis Island's role in immigration history, and view it in the context of its time and the still broader context of four centuries of immigration to America.
The exhibits also portray and give voice to the immigrants themselves. Each of their stories is unique, and bears witness to the courage and determination that enables men and women to leave their homes and seek new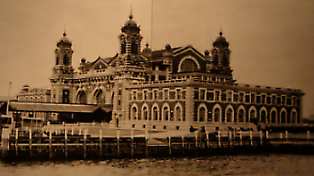 opportunities in an unknown land. We have to remember that in many cases the immigrants, and their families, could not speak English and there were no such things as interpreters for them. But, the majority of these immigrants made a concerted effort to learn the language of their new country so they could fit in and become true Americans.
In order to maintain the history of America's immigration process, Ellis Island has been turned into a self-guided museum with three floors of audio/visual displays and exhibits detailing the history of immigration processing.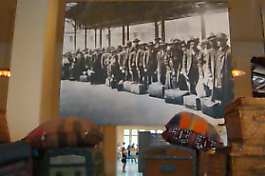 As I arrived on the Island on the ferry from Battery Park in Lower Manhattan, I could only imagine what it must have been like for the thousands upon thousands of immigrants who endured the long hardships of months long sailing to get to this very destination. Although I have never tried to trace my ancestors back to my roots, I am sure that my ancestors came to this country through these very portals. The displays were very well done. For those of you who haven't had the pleasure of visiting Ellis Island, I must note that Ellis Island is located in New York harbor and nearby is the island where the Statue of Liberty is located. So, what the immigrants first saw from a distance was Lady Liberty with her torch held high, welcoming the immigrants to our shores.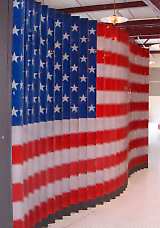 One display that attracted my attention was an American flag that was made up of hundreds of squares that rotated and on the back side of the flag squares were pictures of the many immigrants that came through Ellis Island.
Many of the displays were accented by audio presentations done in the accents of peoples from many countries. As I tend to be an audio person this really impacted me very strongly.
Some years ago we did a story on Grosse Ile in Canada. Grosse Ile was actually a quarantine island where the treatment of the immigrants was much different than what was given to the immigrants arriving in America. Unfortunately, for the immigrants to Canada many of them arrived bringing the very diseases they were fleeing from. As a result the Canadian government was forced to hold the immigrants on the island until such time that they were either free from disease, or they died from the diseases they brought with them. As you can well imagine,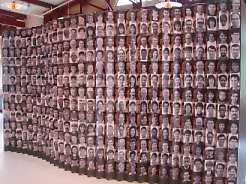 the feeling there was much different from what I got on Ellis Island. On Ellis Island, I'm sure there were feelings of trepidation and fear, but predominately the feelings were those of joy and anticipation. These were people who fled persecution of all sorts: religious, racial, etc. They were looking forward to their new lives in the country with "streets paved with gold." Unfortunately it didn't take them long to figure out that rumor was not true, but many of them found out that if they worked hard and long they were able to make their fortunes in this wonderful country.
I always like to visit historic areas where we are able to preserve parts of our past for our future generations. Unfortunately I have learned lately that Ellis Island is having difficulty getting the funds to finish some of the rooms that are falling into disrepair. We were in the east coast area when we started seeing commercials on TV asking for help from the public. Their website is: www.WeAreEllisIsland.org if you are interested in donating. I would hate to see America's birthplace succumb to the ravages of age and weather as much of our historic past has done. We actually visited a town that tore a beautiful old historic mansion down only to turn around a decade later and decide they really should have kept it. As a result, it

was much more costly to rebuild it than it would have been to refurbish it. And after all the work of rebuilding it, it just isn't the same.
If you are interested in doing research into your family history, check out the Ellis Island research site: http://www.ellisisland.org. There is no fee but you have to sign up to access it. If you are a genealogy buff I highly recommend it.
As we got back on the Ferry to return to the shore I looked back on Ellis Island with a whole new understanding of America's immigrant's humble beginnings.
Good Luck! Have Fun! and Stay Safe!
Laura