The Carnton Plantation
Civil War Hospital
Franklin, TN
Jan 10, 1998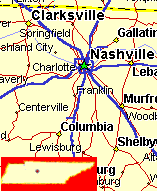 Rolling out of Nashville Tennessee, south on I-65 for about 20 miles, we came to the small town of Franklin. Nestled in the middle is the "Carnton Plantation", consisting of the Antebellum mansion, civil war hospital, and the largest private confederate cemetery in existence.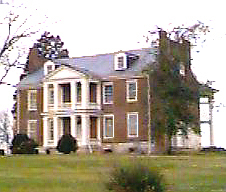 Built in 1826 by Randal McGavock, a former mayor of Nashville. This late neo-classical plantation house became a social and political center in the early years.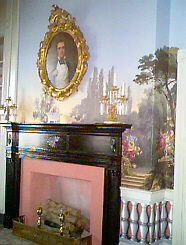 Late in the afternoon of November 30, 1864, Carnton was witness to one of the largest and most costly battles of the Civil War. The confederate Army of Tennessee, numbering some 20,000 strong, repeatedly charged Union forces entrenched in an arc around the southern edge of Franklin.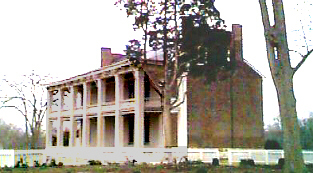 Carnton, by then the home of Randal's son Col. John McGavock and his wife Carrie, served as a hospital. As one soldier wrote, the wounded in hundreds, were brought to it during the Battle, and all the night after.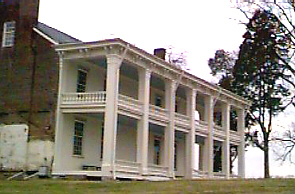 And when the noble old house could hold no more, the yard was appropriated until the wounded and dead filled that. The back porch held the bodies of Generals Cleburne, Granbury, Strahl and Adams. In 1866 the McGavocks designated two acres at Carnton for the re-interment of the Southern dead killed at Franklin. With some 1500 graves, the McGavock Confederate Cemetery is the largest private Confederate cemetery in the country

*** THE END ***