Lake of the Woods park
An RV camp, park museum and garden
Mahomet IL.
June 9th and 10th, 1998
Well,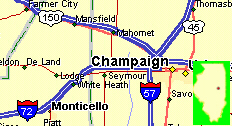 here we go again. Our first trip in our new trailer. We are off to Idaho for the "Life on Wheels" convention in early July. Our first stop was in Mahomet, Illinois. You'd have to have a very good map to find this small prairie town of several thousand.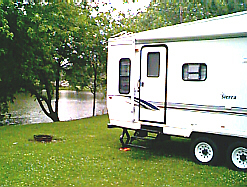 On the outskirts of town is the Eastern Champaign Sportsmen's Club and RV park with sites around a portion of the man-made lake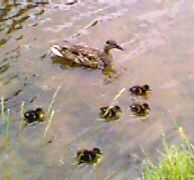 that makes up the center of attention for the Lake of the Woods recreational area. Although there were many full service sites available, we chose to take advantage of our new bay window in the rear sitting area of the trailer by backing the unit within 20 feet of the lake's shore. From here we would sit and photograph, through the window, the assortment of wildlife that wandered by, and wander by they did.