N.H. Farm Museum
PO Box 644 Rt. 125
Plummer's Ridge
Milton, NH 03851
(603) 652-7840
March 15, 2002
As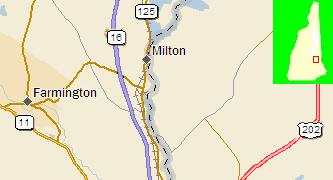 you travel it is important to look through the brochures at local visitors' centers, and ask locals what they recommend. Many of the most interesting museums we have seen have been located in that manner. Another source is a website called: http://www.roadsideamerica.com. They have weird and unusual things, but also interesting museums to visit. I found a brochure on the NH Farm Museum at the RV park we were staying at, so off we went. Bob spent his summers on a dairy farm in Vermont when he was growing up. I grew up in a "big city" and the closest I got to farm animals was on my dinner table.

The NH Farm Museum portrays three centuries of rural life in New Hampshire. It actually consists of two adjoining farmsteads on Plummer's Ridge in Milton, New Hampshire. The historic Jones Farm and the Plummer Homestead were passed down in the same families for two centuries. Today the Museum consists of 50 acres of field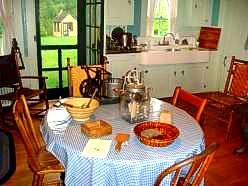 and forest, a working farm, historic houses and barns, a blacksmith shop, a shoe shop and exhibits on agriculture and rural life. They host special events, programs, and workshops as part of their mission to preserve, understand and carry forward New Hampshire's agricultural heritage.
You can tour the historic Jones farmhouse and learn about three centuries of rural life in New Hampshire. You get to explore the three story, 104 foot long, great barn filled with a vast collection of agricultural machinery, farm tools, wagons and sleighs.
In the 1770's Joseph and Beard Plumer, two brothers from Rochester, New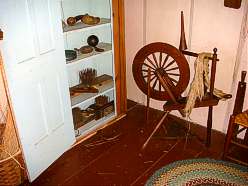 Hampshire, established their homesites on a rise of land below Teneriffe Mountain in what is now the town of Milton. The small cape style houses they built on their adjoining lots would be enlarged by later generations. By the mid-19th century both families had connected their houses and farm buildings to create long unified structures often described in an old children's rhyme as "big house, little house, back house, barn." The Jones and Plummer connected farm structures are some of the best examples of this architectural style which has become a signature of the region.

The Jones Farm and connected farm buildings extend 275 feet and date from the 1770s to the early 1900s. Each part of the connected farm structure tells a different story about rural life and work in the past. A tour of the Jones farmhouse allows the visitor to walk through time from Joseph Plumer's Revolutionary War Era cape, to Levi Jones early 19th-century tavern, into the Victorian parlor and dining room and ending in the early 20th-century farm kitchen.
The Plummer homestead is home to the museum's farm animals and is open to the public for workshops, lectures, guided tours and special events. The museum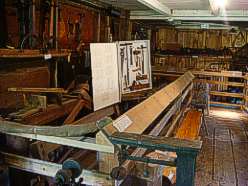 maintains a collection of sheep, livestock and chickens representative of those found on a 19th-century New Hampshire farm. The history of the Plummer homestead parallels in many ways that of the Jones farm. Owned by the Plummer family for two centuries the Museum acquired the property in 1993 and is still working towards creating an educational farm.
On a number of occasions they have docents (costumed presenters) that show you around as though it was there home and their time. I always love places that do this. It really gives you the feeling that you are immersed in their time period.
Good Luck! Have Fun! and Stay Safe!
Laura