Texada
corner of Wall St. and Washington St..
Natchez MS.
January 18, 1998
We drove to Natchez MS and took a carriage ride through the old part of town. Our guide explained that there were over 600 homes in the area that dated before the "War between the States" as the Civil War is referred to in the South. This ride included a trip through what is known as the Spanish section, in that it was built during the
Spanish occupation. The oldest brick structure is the Texada, which was once the home of Don Manuel Garcia de Texada, 1798-1817. It served many functions during its two hundred years of existence and was now the private residence of a prominent Natchez doctor. Having been inundated with houses which now began to blend into one another, we decided to walk to a bookstore several blocks away.
Upon our approach we heard the strangest musical sound coming from the back yard of Texada. As we stopped to listen an older model Lincoln pulled up and parked. A very distinguished, tall, thin, elderly man got out and took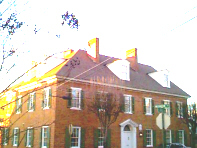 notice of us. It is not uncommon for this to happen here. The southerners are very friendly by Cincinnati standards. As he approached with a somewhat inquisitive look on his face, Laura remarked that we were just listening to the wind chimes coming from behind the high fence across the street. He responded that he had two of them hanging in the back yard. He then just stood there looking casually at us, sizing us up. After a minute he continued "Would you like to come
in and see them?" I didn't hesitate in accepting a "once in a lifetime chance" at a view of a private residence. We walked across the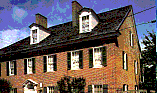 street with him, he opened the gate and we stepped into a beautifully designed back patio area. He quietly, in a matter-of-fact manner, which was obviously his style, explained that he had acquired the property in 1962 at the insistence of his wife, Margaret. They had lived in the detached kitchen for eight years while they restored the main house and he practiced medicine in Natchez. They had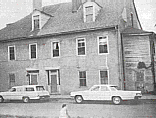 gone on to acquire 5 other properties which they restored including the bookstore where we had intended to go. He had kept his medical practice going until he was 77 and then retired. Now at 87 was considering yet another restoration project. It wasn't long before he was offering us the rare opportunity to tour the inside, which he conducted with the same southern genteel manner. The house was a delightful mixture of pre-civil war and ancestral artifacts. We left feeling that we had had a glimpse of the southern aristocratic lifestyle thanks to Dr. George Moss.
*** THE END ***