Vicksburg MS
January 20-27, 1998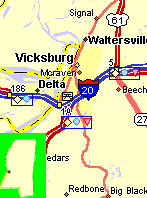 Vicksburg, lying on the eastern banks of the Mississippi, revels in its history, gambling boats and barges; its pre-war cotton lifestyle mostly forgotten. First settled by the Spaniards in 1790 and called Nogales, meaning black walnut for the many trees that abounded here, became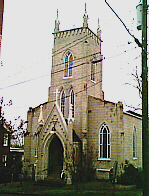 Vicksburg in 1819, after the Reverend Newit Vick bought 1120 acres of land in 1811 and over the next decade used the other 200 acres to design the town. Vicksburg became a major cotton trading city as it grew to be the largest city in Mississippi during that century. Although

suffering severe bombardment during the Civil War, many landmarks remain today such as the Christ Episcopal Church which saw daily services during the Siege of Vicksburg in 1863. The Old Court House Museum, described as "Vicksburg's most historic building" was constructed by slaves in 1858. It has hosted such great Americans as Jefferson Davis, Theodore Roosevelt, Booker T. Washington and William McKinley.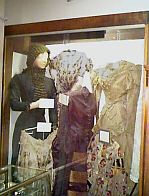 The old court house, which has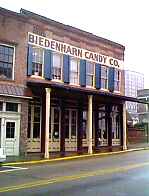 been replaced with a modern structure across the street now serves as a museum for all periods of time in Vicksburg. A very good cross section of life on the river covering some 150 years can be found on the two floors which make up the displays which include sections on weapons, china and dolls, as well as period clothing. In the middle of town is the restored Biedenharn Museum and candy store, built in 1890 where Coca-Cola was first bottled in 1894. The museum contains reproduction bottling works, Coca-Cola memorabilia, a 1900 soda fountain, and a restored 1890 candy store. There are over 100 Coca-Cola items for sale in the museum's gift shop.